First topic message reminder :
A POKEMON ROLEPLAY! YOU CAN MAKE YOUR POKEMON SHINY,IF YOU WANT!
you must choose one of the following;
tsutarja

mijumaru

pokabu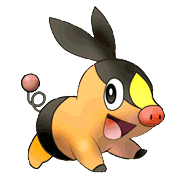 mew(only if aquapal doesn't want it or doesn't join)
swana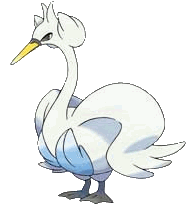 if all those are filled,you can choose one of these.ONLY IF THE OTHERS ARE ALL TAKEN;
kirlia

pachirisu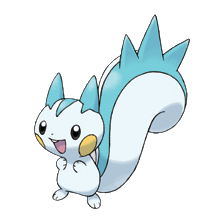 pikachu

shinx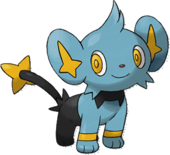 zoroark

Dusknoir

if all those are taken,and i doubt they will,pick one of these;
zorua

deoxys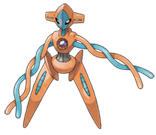 munna
Luna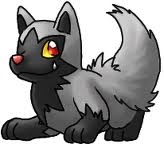 Flare :Cyndy:
you must have the pics shown or a pic of your pokemon in your avatar or sigi. you may choose up to 3 charectors.
aquapal,if ya pick mew,you're avatar will work!
I'll be celebi. let's start!...when people join
what the story is about;
everything is peaceful in the pokemon world. Aura,aqua,dementia,pacirisu,shinx,tsutarja,mijumaru,pokabu, and pikachu are trainees at the guild. Swana is the leader.
Aura is the bright young female celebi who always hangs out with aqua and dementia.she can time travel anytime she wants,and can use the secret power,sun power,but only works with a trusted partner,a parter with the moon power,and a space disc or time gear must be nearby.
Aqua is also a bright,young female,but is a mew.she also hangs out with aura and dementia.she has this ability...that i'm not quite sure how it works.i think it's called kumbala. she has the moon power ability,but only works with a trusted partner,a partner with the sun ability,and a space disc or time gear must be nearby.
Dementia is the kirlia who is very beautiful who gets the hearts of male pokemon.she knows how to fix things like computers or stuff.she might seem small and weak,but she can really pack a punch.
the isshu starters were the first to join the guild.the always want to help aura,aqua,and dementia in any situation.
Pachirisu has a crush on an azelf.they are acually going out!
Pikachu is one of those who dislikes adventures and fighting,but he always wants to help whenever he can.
Shinx always wants to get in fights.he is very experienced though.
dusk(clops,skull,or noir) has a crush on someone in the guild.He is not a member there.he is acually a villian!he wants to destroy the country at least.but he always starts small.But when he sees that special girl in the guild,his descructive desire will have to wait.
Munna visits the guild sometimes cause she loves to visit and see if anone needs help.thats why,every 2 weeks,swana is hurrying to get things clean for munna.
Swana is very smart and powerful.swana loves those marvolous pop-tarts,so don't get in the way while she's eating,or the guild might be destroyed.
Zoroark and zorua are villians.but they always fight with eachother,they never get things done.
Deoxys...*gulp*you'll know when the story gets to it.
Luna is a young playful female.She is a clutz,but she's fun to be around.She doesn't know many people,though.
flare is a shy and lazy female.She doesn't like to be around others.She also has a fragile personality.However,she has secrets that will BLOW YOUR MIND!
Aura,aqua,and dementia always go on missions sent from swana.but this time,swana thinks they are ready for something big.she tells the three,along with the isshu starters as back up, to go to the forest shrind,but doesn't tell why.so aqua, aura, dementia, tsutarja, mijumaru, and pokabu go on there perilous journey,what might be there last!
darkraigirl007-Swana,kirlia,dusknoir
hero44-pikachu,deoxys,zorua
me-aura,tsutarja,mijumaru
aquapal-mew(if she won't join,someone can have mew)
Icera-Flare,luna
remaining-munna,pokabu,shinx,pachirisu,zoroark.
Who ever wants to join,you may pick 3.
Last edited by pokemon4ever on Sun Nov 21, 2010 10:31 pm; edited 3 times in total